Frank Parker Author Site
Author Interviews – A Date with R.L. Andrew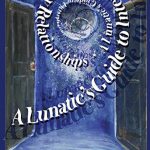 My 'date' this week is a truly inspiring woman. R.L. (Robyn) Andrew suffers from the debilitating condition Psoriatic arthritis. This is similar to the condition which afflicted the English television playwright Dennis Potter. Being from Australia I wasn't sure if she was aware of the English writer who I would imagine would be an inspiration. I sent her a link to Mark Lawson' s tribute to him.
"I did not know that, Frank, and I truly appreciate the thought you've put into this question. He truly is an inspiration and proof of determination. I believe the man who wrote Simply Alice suffered from ALS. While not the same disease he achieved incredible things with basically no ability to physically move. I hope to inspire others in kind.