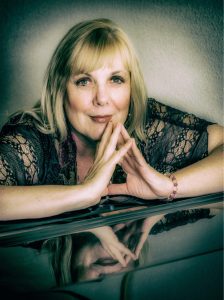 Katie Ketchum M.A.
Artist, Composer, Vocalist, Pianist, Katie Ketchum has illustrated six book covers for JaCol Publishing Co. Ketchum's paintings have been exhibited at the:
United Nations in New York in Shiloh Sophia's "Soul Fire" collection. 2013.
One woman show at A Woman's Eye Gallery in San Francisco 2014.
ARISE Gallery, San Francisco 2018.
Ketchum studied with Keith Ward, illustrator for Dick and Jane books as well as with Sue Hoya Sellers, medical illustrator at Standford University, Shiloh Sophia and Beverly Wilke .
As a composer and performer, Ketchum received the National Endowment for the Arts to tour her one woman musical about the American Painter, Mary Cassatt. She starred in her one woman musical about Mary Magdalene at the Sacramento Theatre Company for 30 shows and presents her shows in many venues including Boston University, Northwestern University, Cranberry Coast Concerts, Shotwell Theatre in San Francisco and her church.
Ketchum also performed her Clara Schumann; 19th Century Pianist at Boston University and in smaller venues on the East Coast. Ketchum is the Choir Director at Ebenezer Lutheran Church/herchurch in San Francisco, CA.