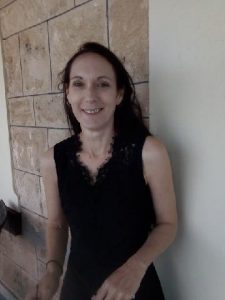 R.L Andrew is a former Legal Executive, chronically ill Australian Author. Along with many short stories published in International Anthologies R.L. is also a regular, long term contributor to the CrypticRock.com Website based in New York. Aside from writing R.L. enjoys baking/cooking for her loved ones and gardening.
R.L's first book 'A Lunatic's Guide to Interplanetary Relationships' has been published by JaCol Publishing Inc. and is one of a future eight book series. A Lunatic's Guide has received five star reviews on Amazon and Good Reads, and is an official selection of The New Apple 2017 Literary Awards.
R.L's second book in the series – 'A Demigoddess's Guide to Intergalactic Parenting' is on it's way to JaCol for editing prior to publication.
Links:
Social Media links:
Articles & Reviews: