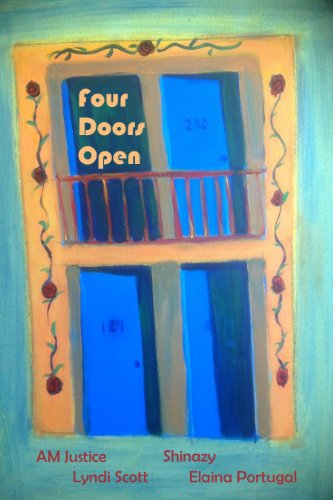 Author: AM Justice, Elaina Portugal, Shinazy, Lyndi Scott
Pages: 186
Language: English
Publisher: JaCol Publishing
ASIN: B00IHJQ6PY
Purchase direct from JaCol Publishing
The author receives more profit when purchased direct from the publisher. USA sales only.
---
About the Novel:
The FOUR series is JaCol's presentation of four authors writing about their lives. We are touched by the commonality of our uniqueness, how we look at the same setting sun, the rising moon, and all the stars in between. This collection of writers will give you pause in your daily life, help you understand we are not alone. They will peel back the layer of emotion and give you a glimpse of their souls.